Change of Use or Occupancy in Long Beach
Are you needing help or assistance with either applying for or modifying a change in use Permit, here in the Long Beach area?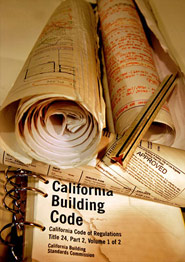 If so, let our Professional Change of Use Consultants assist you throughout the entire process. We will assist with drawing the necessary plans as well as getting all the necessary paperwork together, submit all paperwork & even present your case before the city or Planning Department if needed.

Projects that involve changing the use of a building, or part of a building, can be a lot more complicated than you might think. Changing the use or occupancy type of a building can present many challenges. In a change of use, modifications may need to be made to the building or space to bring the area up to code for the particular occupancy classification it will now be used for.

Call us (562) 553-0200 to speak to one of our Change of Use Professionals regarding your project in the Long Beach area.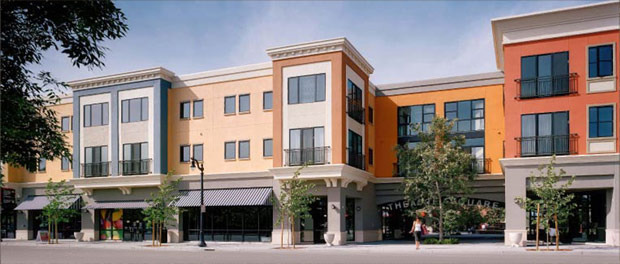 Long Beach Design Group assists Individuals, Developers, Businesses Owners, Property managers, Brokers, Real Estate Agents & Religious Organizations with Applying for or Modifying for a Change of Use Permit throughout the Long Beach area including: Signal Hill, Lakewood, Paramount, Los Alamitos, Hawaiian Gardens, Bellflower, Belmont Shore,Belmont Heights,Naples,Seal Beach, Wilmington, Carson, Cypress, Artesia,Harbor City, Cerritos, Downey, Compton, La Palma, Lynwood, Bell Gardens, Stanto,Norwalk, Rose Park, Shoreline Village, South of Conant, Stearns Park, Saint Mary's, Sunrise, Island, Traffic Circle, University Park Estates.
A Change of Use Permit is required when a change in the designated use or a change in the occupancy occurs on an entire parcel of land or a unit within a multi tenant building. Every occupied property must have a designated use and many have multiple use designations (such as shopping centers). For example, if a retail space changes into a restaurant or an office changes into a retail space, then the applicant must obtain a Change of Use Permit from the Planning Division and a Building Permit or Certificate of Occupancy (if necessary) from the Building and Safety Division. Review of permits allows the County Planning and Building and Safety Divisions to determine minimum building and life-safety requirements as well as compliance for the zoning use, on-site parking requirements, and allowable signage.
What is a Change of Use?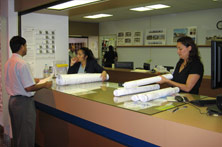 A Change of Use is where a new use of land or structures is initiated in place of, or in addition to, a previous use. Every building is given an occupancy classification as determined by Chapter 3 of the International Building Code (IBC) when it is originally built. Each classification has different code requirements based upon the type of hazards or uses within the building. A change of use is when there is a change in the authorized occupancy type of the building that would amend the way the IBC characterizes the use or occupancy type of the building.
Most often, buildings are constructed to the minimum code requirements that apply for the use in which the building was originally intended. Thus, there is a need to review plans and inspect the modifications made when the use of a building changes to ensure the building can support the life safety and parking requirements of the new occupancy type. For instance, there will be different exiting, fire wall/separation, and parking requirements that will need to be met to allow a day care facility or store to be placed in an office building. A less obvious example of a change of use is when a restaurant that has seating for less than 50 wants to increase the number of seats.
It is important to keep in mind that the legal use of the building may not be its most recent actual use. This means that a change of use permit may be required even if you don't plan to make any changes to the building or how the building is currently being used. The authorized use or occupancy type is identified on a building's Certificate of Occupancy. Once all permits have approved final inspections AND after each department involved in developer services has provided their approvals, a new Certificate of Occupancy will be issued authorizing occupancy of the building or space under its new use.
Call us (562) 553-0200 to speak to one of our Change of Use Professionals regarding your project in the Long Beach area.
Benefits of Completing a Change of Use Permit
Permits and the adherence to construction codes provide for:
Reduced property insurance rates ($$$) due to reduced risk of damage or injury (reduced liability);
Increased accessibility for all (more people have the opportunity to enjoy the new business);
Increased flexibility in the use of the building;
Lower utility bills ($$$) through increased energy efficiency; and
Increased resale values ($$$).
Upon approval of all final inspections, the permits and the updated certificate of occupancybecome a permanent record identifying that all minimum code requirements have been met. Failure to obtain permits or occupy a space without a valid certificate of occupancy can result in fines and penalties. Call us (562) 553-0200 to speak to one of our Change of Use Professionals regarding your project in the Long Beach area.