LONG BEACH AREA COMMERCIAL DRAFTSMAN FOR TENANT IMPROVEMENT DESIGN & DRAFTING-WE OFFER EXCELLENT COMMERCIAL DRAFTING FOR ALL COMMERCIAL REMODELING PROJECTS & TENANT IMPROVEMENTS THROUGHOUT LONG BEACH AS WELL AS AS BUILT SITE PLANS & FLOOR PLANS.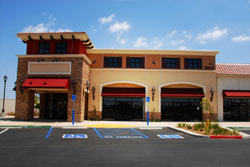 The Long Beach Design Group serves the greater Long Beach area offering Premium Drafting & Building Design services for Commercial Tenant Improvement projects & Remodels. The LBDG is a Long Beach area Drafting /Design firm who has the finest Long Beach area Draftsman & Designers who are specializing in commercial Tenant Improvements, Commercial remodels & renovations, Kitchen Design services, Commercial Bathroom Designs, Commercial office interior design, health care design, night club design, coffee houses, university dormitory design and hospitality design, as well as interior decorating in Long Beach California.


The Long Beach Design Group offers complete Commercial Tenant Improvement Drafting & Design service & Blueprints for the following types of projects throughout Long Beach California:
COMMERCIAL CONSTRUCTION TENANT IMPROVEMENTS
RESIDENTIAL & COMMERCIAL REMODELING
RESIDENTIAL & COMMERCIAL ADDITIONS
COMMERCIAL TENANT IMPROVEMENTS
FRANCHISE BUILD OUTS-REMODELS & RENOVATIONS
RESTAURANT DESIGN OF IMPROVEMENTS OR REMODELS
MEDICAL & DENTAL BUILDINGS TENANT IMPROVEMENTS
CHURCH RENOVATION & RE-CONSTRUCTION
RETAIL CONSTRUCTION- REMODELING & IMPROVEMENTS
Many Commercial Tenant Improvement projects will require the following Design & Engineering services: Electrical, Plumbing, Fire Sprinkler, HVAC, Mechanical. We serve the following cities surroundingLong Beach,Signal Hill, Lakewood, Paramount, Los Alamitos, Hawaiian Gardens, Bellflower,
Belmont Shore,Belmont Heights,Naples,Seal Beach, Wilmington, Carson, Cypress, Artesia, Harbor City, Cerritos, Downey, Compton, La Palma, Lynwood, Bell Gardens, Stanto,Norwalk, Rose Park, Shoreline Village, South of Conant, Stearns Park, Saint Mary's, Sunrise, Island, Traffic Circle, University Park Estates, Poly High, West Long Beach, Willmore City,
Wrigley North and South, Wrigley Heights Zaferia.




Please feel free to call our friendly Drafting & Design Team @ (562) 553-0200






AS BUILT PLANS & DRAWINGS



Long Beach Design Group offers complete As Built Plans for ALL Commercial & Industrial Businesses.
Our as-built plans are based on the typical needs that most clients have at the beginning of a remodel project. We are happy to customize any of these as-built plan and to measure and draw anything that could assist in the project.

Whether you need As Built Plans or drawings for (C.U.P) Conditional Use Permit or would just like to have the existing measurements on file, we would love to assist you.

Also, it should be noted that there are a whole host of other terms that Property Owners, Real Estate Agents, Brokers, Architects, Drafters and Engineers sometimes use interchangeably for the term as-built drawings. Those terms would be: architectural as-builts, as-builts, as-built conditions, as-built documentation, as-built plans, existing conditions drawings and measured drawings.